Interesting and Fun Facts
If you need glasses; wear them. If you want glasses; have them.
But make sure when you put them on, you feel 
ABSOLUTELY FABULOUS!!!
Our eyes are amazing feats of nature, and so are our brains. Sometimes though visual images can trick the brain into thinking it's looking at something it's not!
Stare at the yellow dot. Then, move your head closer to the screen and the pink rings will rotate.
The "Ames Room" illusion messes with our depth perception and is created by slanting the back wall of the room towards the camera and the ceiling downwards.
Slowly move your head towards image and the light in the middle will get brighter. Move your head away and the light will become weaker.
These yellow and blue blocks appear to move one after the other, right?
When the black bars are removed, you'll see that they're always parallel and that the black bars are distorting your brain's perception of movement.
EYES...EYES...EYES
xx Eyes Are The Windows To The Soul xx
Picasso Noses
A great idea for people who have glasses that love to run away from them!
Are you the type of person who has a habit of putting your glasses down and for the life of you, five minutes later you can't 
remember where you've put them?
THERE IS AN ANSWER!
Bright and Fun, our Picasso Noses and Friendly Fish are specifically designed to house your spectacle frames and 
sunglasses. 
Leave them on the desk, on the kitchen bench or the front counter, and you will always know who's holding onto your runaway specs.
Available in store now. Range of colours and designs.
$15 each.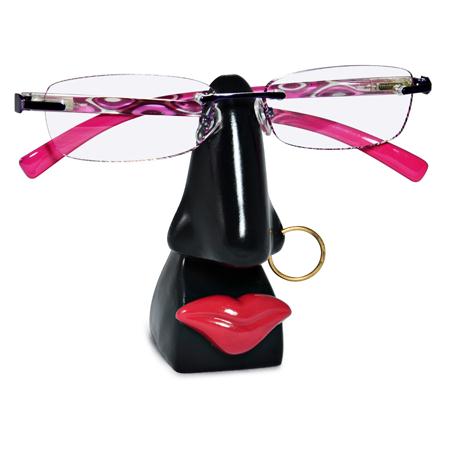 Gorgeous Coloured Fish Also Available.